Today provides me with a moment to pause and take a moment to refocus. I am trying to get it all done. But it is time to put some of my burden down.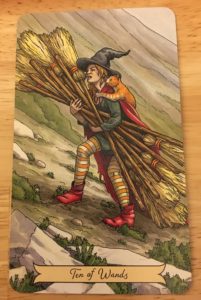 10 of Wands… well what am I holding on to that I just need to let go of now? I am sure if I just work on my projects things will work out.
The EveryDay Witch Tarot by Deborah Blake and artist Elisabeth Alba.