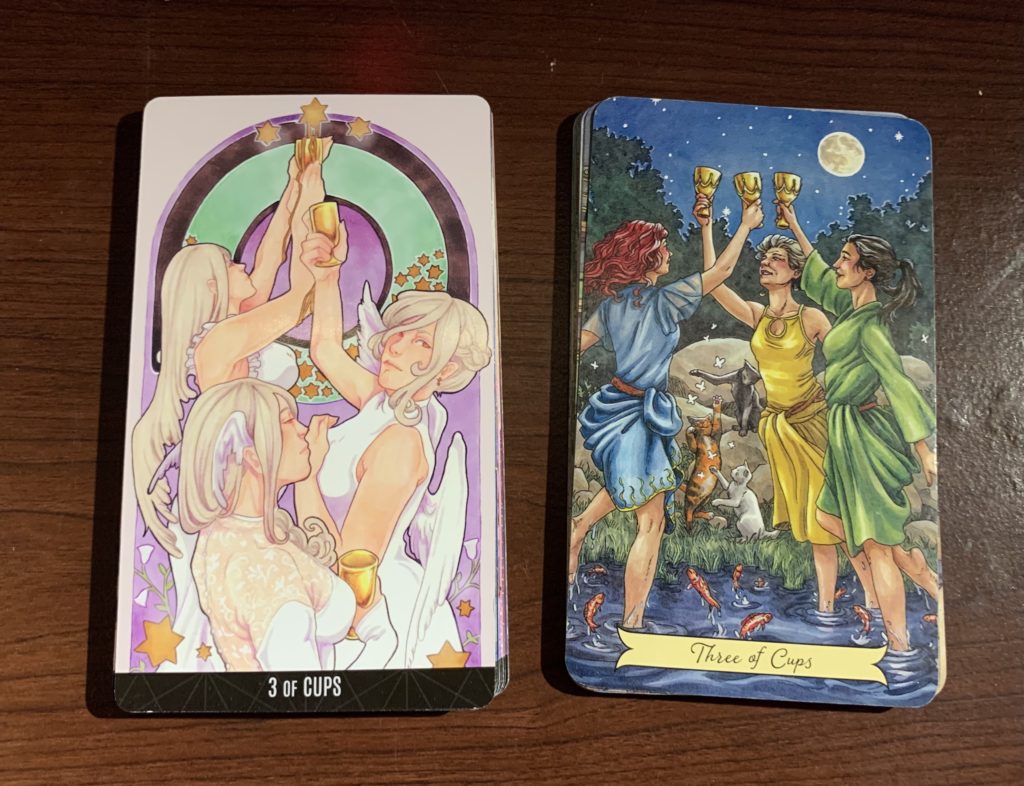 Day 3 of the Love Challenge from Ethony was about getting some help from our guides and guardians. Who supports you? Do you check in with them often enough? Are you hearing their messages when it comes to love?
These are the questions I asked myself then I did Ethony's Spread. YOu can do it too.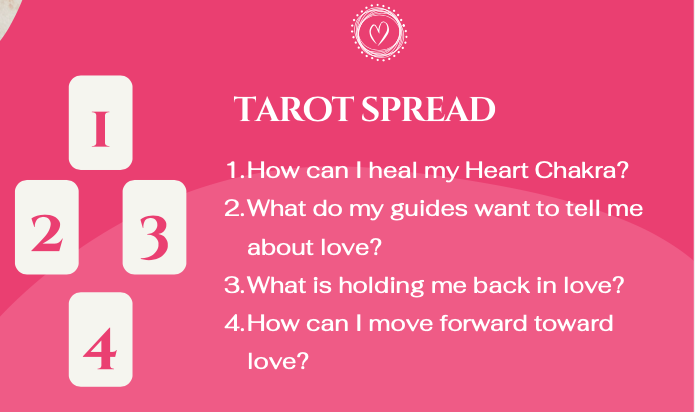 So I pulled my cards and here is what i received.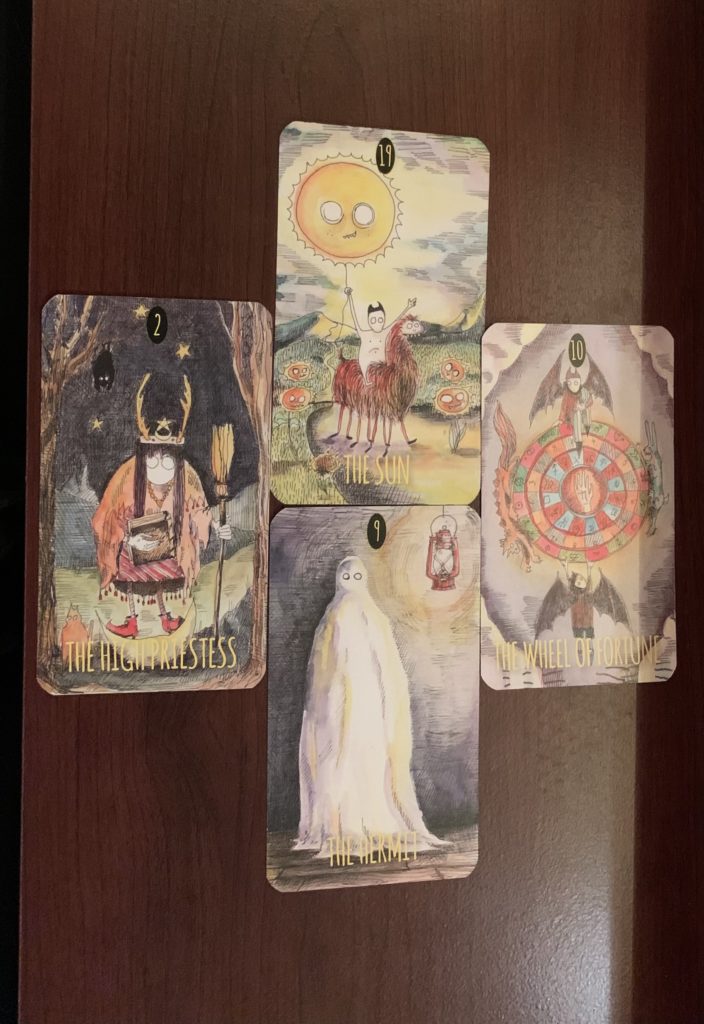 Card 1- 19-The Sun- Yes this made me laugh. If you know me you know if is not one of my favorite cards. It reminded me I need to embrace the joy that can be found here and worry less about the shadows that can also occur. Be open top the playful nature in the Sun will be a good plan going forward.
Card 2- 2-High Priestess- You are coming into your own. Remember it is a time to live your truth. Use your platform to share your magic as well as your knowledge.
Card 3-10-Wheel of Fortune- When the Wheel spins the dangers of being hurt can happen but the chance of hitting the jackpot is also a possibility. So Why are you not spinning it? Well I guess I know the answer to this. It is time to get back out there and take the gamble. The possibilities are all available.
Card 4- 9 -Hermit- Stop being alone on your path. You can be connected or not but if you decide to not connect, you will be left in the dark. I get that it is time to take steps to not worry about being alone. It is not a problem.

So for me this was really about community. This reading reminded me that my community is vast and I just need to dive in and embrace my magical connections. It is there and I need to not let fear of being rejected as not witchy enough or too witchy on the other end. It is ok. My tribe will connect with me. I just need to go join in more. So much will happen as we get to see folks more. And yes Zoom is a thing but I miss in person stuff.