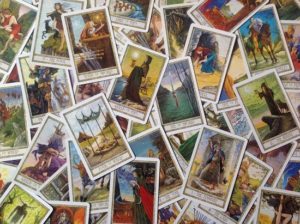 These are some of the many services that I offer. If you don't see what you are looking for or have any questions feel free to contact me.
A reading by email consists of a written response to a general issue of concern that you can return to again and again. My write-ups will be a pdf of what you have asked along with your card spread.
I do real-time remote readings by phone, Zoom Meeting, Face Time, Skype, or Facebook Messenger. You will receive a photo of your card reading (and the recording if you choose Zoom Meeting Readings) following your personal session. We will go into 1-2 questions and explore what it means with 3 to 5 cards to create your action plan.
If you are in the Tri-Valley Area or Greater Bay Area, we can meet in person. This is the most in-depth option, with a full hour dedicated just to you. We will dive deep into your questions and create an action plan specifically for your needs.
Corporate Events
Holiday Parties
Briadal Showers
Baby Showers
Graduation Parties
Birthday Celebrations
You have an event or party coming Up? I am ready to read for you! I will bring reading table decor, cards, and dress in the outfit that fits the setting of your event.
Email me directly at RoseRedTarot@gmail.com for availability and contract information.
Readings are for entertainment purposes only. Tarot should never be a substitute for legal, psychiatric, or medical help, so please consult a licensed professional in their applicable field.